FREQUENTLY ASKED QUESTIONS


ORDERS & SHIPMENTS
addWhat should I expect when I place an order on your website?
Once your order has been placed, we will notify you by e-mail to confirm receipt of your order. The order will be dispatched within 72 hours. We'll shoot you another e-mail when the order is dispatched.
addDo you accept COD orders?
Yes, we accept Cash on Delivery to certain pincodes (you can check the availability at your pincode, during checkout).
addDo you offer free shipping?
Yes! There are no shipping chargers for orders above the billing value of 500/-

However if your order is below 500, there will be a nominal shipping charge of 50/-
PRODUCTS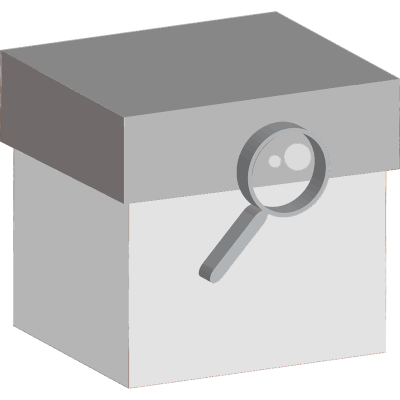 addWhat Products does STIM manufacture?
STIM is the largest Interdental brush manufacturer in the world!

We believe in providing 360-degree oral health care solutions and so we not only specialize in Interdental brushes, but we also have amazing toothbrushes, toothpaste, mouthwashes, floss and other oral health care products
addWhy are Interdental brushes required?
Interdental Brushes are specially designed to clean gaps between your teeth.

As you grow older, the gaps between your teeth widen and lead to food build up in your mouth which can potentially pose tons of oral health issues. Also, young adults who have braces should use these brushes to clean the gaps.

Just brushing your mouth twice a day is not enough - for that squeaky-clean feeling, STIM interdentals are a must!
addDo interdental brushes have different sizes?
Our interdental brushes come in 3 different sizes to cater to the size of the gap in your teeth, The pink ones are size 0 which are for the finest gap, the red ones are size 2 for medium gaps & the blue are size 3 for the larger ones. We would suggest getting a combo pack with all three to begin with and then finding the right size for your teeth.
addWhat are the different toothbrushes that STIM manufactures?
STIM manufactures specialised toothbrushes for advanced cleaning of your teeth. STIM Ortho MB for people with braces, STIM Unique MB for overall teeth cleaning that reach the last molar, & Ultra Soft STIM Silky for a silky mouth feel.
addWhich mouthwash would you suggest for a dry mouth?
We highly suggest Saleva for a dry mouth, which is alcohol free.
addWhat products does STIM make for dentists?
We have a wide range of products specially made for dentists, which include Dental Handpieces, Anaesthetic spray and injections.
addDoes STIM manufacture and package all its products in-house?
Yes all STIM range of products are manufactured and packaged in house.
addDo you take bulk orders?
At STIM, we pride ourselves on manufacturing special orders for Dentists and other dental houses. We can print your logo/name/brand on our products. Please don't hesitate to contact us for printing orders.
addWhy STIM Toothbrushes?
STIM toothbrushes are 'Short & Slim' headed brushes that reaches up to the last molar and cleans the front teeth from inside. Short and Slim headed toothbrush reaches all area of mouth and remove plaque effectively.
addWhat is Plaque and teeth tartar?
Plaque is a sticky, colourless film containing bacteria that build up naturally on tooth surfaces and especially along the gum line within four to 12 hours after brushing. It is the main cause of cavities and gum disease, and can harden into tartar (calculus) if not removed daily, by tooth brushing. Dental plaque can give rise to dental caries (tooth decay) and periodontal problems such as gingivitis (swelling of the gums) and periodontitis (swelling of the tissues supporting the teeth).
addWhat is Bad Breath?
As foods are digested and absorbed into the bloodstream, they are eventually carried to the lungs and given off in the breath. If brushing and flossing is not done daily, food particles can remain in the mouth, promoting bacterial growth between teeth, around the gums, and on the tongue. This causes bad breath.
addWhat are Cavities?
When foods with carbohydrates like bread, cereal, milk, soda, fruit, cake, or candy stay on the teeth, bacteria in the mouth turn them into acids. The bacteria, acid, food debris, and saliva combine to form plaque, which clings to the teeth. The acids in plaque dissolve the enamel, creating holes called 'cavities'.
addGum Disease
Gingivitis (swelling of the gums) is an early stage of gum disease caused by the buildup of plaque on the tissues that surround the teeth. Plaque, which is a naturally occurring biofilm containing bacteria, can lead to gingivitis if not removed by daily tooth brushing.
addWhat are Braces?
Dental braces (also known as braces, orthodontic cases, or cases) are devices used that align and straighten teeth and help to position them with regard to a person's bite, while also working to improve dental health. Dental braces are often used along with other orthodontic appliances to help widen the jaws and to otherwise assist in shaping the teeth and jaws.